Distractions from the noise
Archive for the 'Media' Category

Judge Jeanine Pirro Opening Statement – Benghazi Scandal Biggest Cover-up Since Watergate WH Defends Benghazi Narrative Amid New Allegations Of Cover-Up…"YOU Mr. President, have defrauded the American People!"
Fox News Video



Video streaming by Ustream
I am posting this at 34,000 feet on a Delta flight from COS to ATL. ~alex
America, what if everything thing that Judge Napolitano said in this video is true for America today?
The Judge nails it. He articulates the reason why Millions of Patriots from around the country will descend on the Washington D.C. Mall, May 16th, 2014 to petition their government for a redress of grievances.
How the West Was Won – 2014
13

Historic! Feds Forced to Surrender to American Citizens
In an epic standoff that Infowars reporter David Knight described as being like "something out of a movie," supporters of Nevada cattle rancher Cliven Bundy advanced on a position held by BLM agents despite threats that they would be shot at, eventually forcing BLM feds to release 100 cattle that had been stolen from Bundy as part of a land grab dispute that threatened to escalate into a Waco-style confrontation.
These Are The Times That Try Men's Souls – OAS Update
13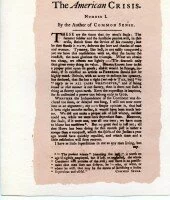 THESE are the times that try men's souls. The summer soldier and the sunshine patriot will, in this crisis, shrink from the service of their country; but he that stands by it now, deserves the love and thanks of man and woman. Tyranny, like hell, is not easily conquered; yet we have this consolation with us, that the harder the conflict, the more glorious the triumph. Thomas Pain: December 1716.
Thomas Pain wrote those words at a time when Americans were facing what was at the time the most powerful nation on Earth. Today we are once again facing the most powerful nation on Earth, one that has the potential to become the most tyrannical regime to ever exist. This time it is the government of United States of America. Today we face our own government.
April 2014, A Rancher Stands In Nevada – A Renewed Reflection Of American's Rejecting Lawlessness.
The Internet has been on fire over the past few days reporting and discussing the issue regarding a Nevada family and their fight to retain property they have managed and claim State ownership for over 100 years.  All the details are unclear but what is clear is the US Government has been encroaching on ranchers, driving them out of livelihood for several decades, and capturing land, using fictitious environmental rationale in the area a few miles northeast of Las Vegas Nevada.
The standoff by federal Bureau of Land Management agents at the Bundy Ranch developed as a threat over the last week or so. Facing hundreds of heavily armed Federal agents the last surviving rancher in the territory refused to back down.  The conflict escalated to the point of arrests, agents tazering citizens, road blocks, First Amendment free speech zones, snipers located in the hills, rounding up Bundy cattle as well as other livestock, and generally creating a siege around the Bundy property vicinity Bunkerville, Nevada.
The escalation of tensions continued until Saturday April 12, 2014.  Late in the day, the most dramatic, turn-around of the potential life threatening event came to an end…the Feds backed down!  Sighting concerns over the safety of their own men, but never once voicing concerns for the lives or safety of the rancher or his family.
Does it represent a tsunami that may be overtaking America…?

What was the critical factor that brought the power of the federal government lawlessness to a halt; a retreat, perhaps temporary, in Bunkerville, Nevada? The answer is a power higher than man, the love of freedom, liberty, the power of some thousands of peaceful American citizens rejecting Gestapo type activity.  Putting personal considerations aside, probably exercising sacrifice, Americans descended on the area surrounding the Bundy Ranch from all over America to display, in no uncertain terms, "we will no longer stand by and allow lawless, anti-Constitutional behavior by oath sworn forces."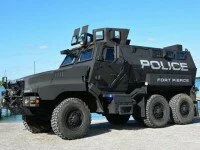 American's who have had enough of the heavy hand of tyrannical government arrived…men, women, ordinary citizens, standing in aid of the immediate oppressed and for generations of future children and grandchildren in America.
The Bunkerville event should be a signal for all America and the planned Operation American Spring event in several ways.  One; The effectiveness of a large, determined, peaceful assembly of "We the People" does have an effect on and the people can take back control of the out-of-control federal government if we are willing to stand up. Two, a heartfelt reflection of how deep seated our desire has become to pursue freedom, liberty, even at the expense of potential harm to our persons.
Rest assured that the battle over this ranchers land is far from over, the federal government intends to complete the takeover of the land, and one way or another this rancher will be removed just as all the others before him.
Operation America Spring reflects a much larger challenge but the potential impact is similar to the results carried out by God fearing, constitutional loving, determined patriots in Nevada.  Our brave "We the People" in Nevada have refreshed true hope of freedom, liberty, and a reversal of tyrannical behavior in government.
On May 16tth, 2014 Operation American Spring will present another opportunity to stand down tyrants in Washington, D.C. We The People can stop the tyranny stemming from this out of control government, but only if they are willing to stand and defend their own freedoms and liberty.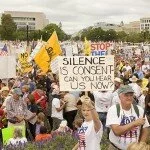 May all be so bold to mirror our Nevada brethren's courage for freedom in Washington, D.C. May 16th, 2014.
Harry Riley, COL, USA, Ret
Operation American Spring Coordinator.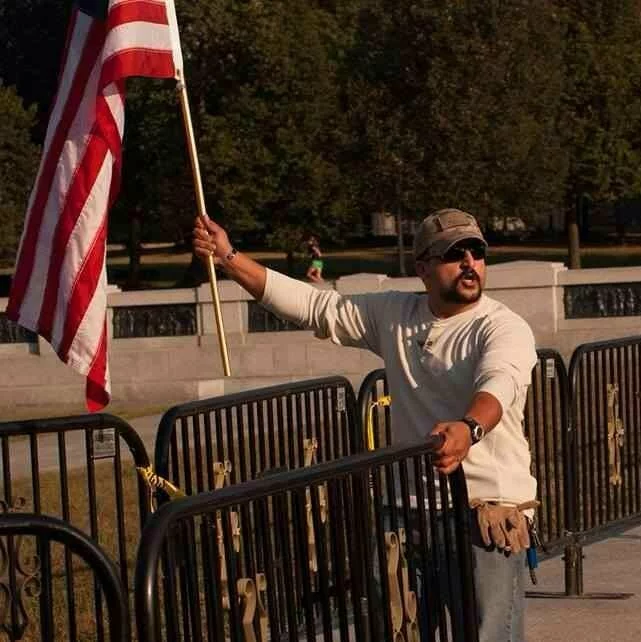 Pre-Million Veteran March on the Memorials - October 6th, 2013. Manuel removes "Barrycaides" from the WWII Memorial so that Honor Flight Veterans could pay their rspects respects to those that served, and those that paid the ultimate sacrifice for Liberty, the Defeat of fascism and the end of genocide.
A week later Manny would once again remove the "Barrycaides" during the Million Veteran March on the Memorials on October 13, 2014, and say to the world "Tyranny will not STAND. As I recall, Manny dropped his "Barrycaid" off on the front steps of the White House (ok outside the fence, but you get the idea).
No keyboard warrior here; Manuel aka "Manny" is a Marine Combat Veteran who has been out front in the battle against a Federal government that has decided to wage war against it's citizens. He is an active member of Operation American Spring (OAS), providing valuable leadership to the movement and participates in various OAS events in and around metro Washington D.C. and the Fredericksburg, VA areas.
I am proud to call him friend.
Alex
Alex Coffey | Facebook |
This slideshow requires JavaScript.
Operation American Spring (OAS) Team Virginia had an excellent weekend outing in two places this weekend, Norfolk and Doswell guns shows. We were able to speak to hundreds of fellow Virginians about our OAS movement, even reaching some politicians that believe in our mission.
Ken Cuccinelli, our former AG, was on hand to kick off his new Civilian Defense firm and Dave Brat, who is our Tea Party candidate to unseat Dave Cantor. Both politicians have never heard of OAS but they do see a need like our mission to dislodge executive powers. As we interact with both, we could soon have them on board with OAS!
Richmond Tea Party group has asked OAS to speak at their monthly meeting in March, allowing us to gather more followers of the OAS movement. Virginia currently has over 20,000 active members in the Tea Party movement.
Dave Van Allen has been working hard and is selling OAS T shirts! A very big thank you goes out to Dave for his hard work on providing Virginia and national OAS marketing material. Dave has many marketing platforms to offer groups that need help spreading the word about OAS.
Next weekend is our large outing in Fredericksburg, Va. We have another booth at the Fredericksburg gun show and will be putting the word out again. This outing will be a huge event and will want everyone's help manning the booth and getting the word out.
Alex Coffey, Dave Van Allen and Roberto Tonizzo will be heading to CPAC this week in efforts to lobby likeminded Patriots in our mission. CPAC has quite the gathering with the likes of Allen West, Glenn Beck, Sarah Palin and many other constitutionally minded Americans.
Operation American Spring is a GO!
27
Exclusive interview With Chris Blystone of Operation: American Spring Texas. Chris and Vince Discuss what is Operation: American Spring, what are the goals? What type of turnout and resistance is to be expected. It seems Americans finally had enough and are ready to finally fight and stand up for their freedoms and restore our Constitution and liberties. Is this our last chance?