Posts Tagged 'Press Release'

Who is Inviting Violence in D.C.
May 16th 2014?
Not OAS!
Saul Alinsky, Communist radical professor, inspiration for the Obama Presidential Campaign Platform and Administrative policies, instructed his acolytes to accuse their opponents of the very things they themselves, were doing and believing. If you're arrested for theft, accuse the police of stealing. Disarm, distract, and deflect. …more info
Operation American Spring (OAS) is accused of bringing armed violence to DC in support of their mission to rid our government of malfeasance bureaucrats through lawful and abundantly justifiable resignation. Further it is asserted the OAS presence in DC is designed by its organizers to cause a 'bloodbath' because of OAS' planned 'violent' threats and actions. Or perhaps it's just wishful thinking on the part of those committed to defending their illegal bureaucratic actions; or the intentional tactics of their Alinskyite protégés to disarm, distract, and deflect.
From the OAS Patriot's Pledge comes a contrary view:
I will abide by all laws written in compliance with our Constitution, and with respect to my God-given rights.
I will conduct myself in a manner honoring our Founders, my Heritage, and my Fellow Americans.
I will act with reverent respect to all those who have fought, and have fallen before me, in defense of LIBERTY.
I WILL PERSEVERE, WE WILL PREVAIL!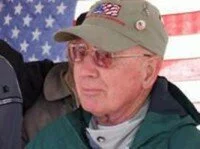 Adding context to the above, consider OAS founder, Col Harry Riley's own call for '…unarmed, non-violent, and peaceful presence by patriotic Americans…'
So who do you believe: the organization forming the event; or the Marxist agitators, media supporters and radical trouble makers? Without the Alinsky doctrine as a guide, it is difficult to discern how the above-referenced commitments could possibly reflect any intent of OAS participants to cause destruction or become brutally confrontational. Further, how could any reasonable mind view as 'radicals' and 'extremists', a grassroots movement of mostly older military veterans, and other patriotic Americans committed to rescuing their government from control by criminal bureaucrats, and reviving our great Republic once again under the constraints of Constitutional principles. Such charges can only come from those who are desperate to 'disarm, distract, and deflect' any attention that might be paid to their own historic levels of corruption and lawless assaults on the peace and tranquility of Americans.
It is now 'normal' to link the morality-deprived DC culture with its evident disdain for our laws and our Constitution. Consider how quickly the BLM, FBI, DHS, FEMA, IRS, etc., resort to inappropriate and unprecedented levels of violence to counter simple infractions of tax laws or 'environmental regulations'. America watched in shock as Cliven Bundy's family refused to recognize highly-questionable federal authority's claims to land the family has owned for over a century. The BLM thugs resorted to the use of attack helicopters slaughtering his cattle, armored troops blocking public highways, as they searched everyone within a 10-mile radius. BLM engaged in destroying property, and threatening women and children with snipers and Tasers, then attempting to discredit their victim by fabricating and contorting evidence to brand him as 'racist'. Disarm, distract, and deflect.
Many pundits and other left-leaning voices condemned Bundy for 'violating the law'. Even the self-proclaimed stalwart of Constitutional principle and original intent, Glen Beck, stated that '…laws must be obeyed.' Be you reminded, Sir, even the Supreme Court ruled that "A Law repugnant to the Constitution is void." Is there any worse authority than one exceeding its own bounds, more repugnant to the Constitution? And when a force moves against those it is designed to protect, regardless how beneficent its pretenses, is that not the most insidious and vile act of violence?
Saul Alinsky's 12 Rules for Radicals
# # #
Terry Trussell
Chief of Staff, Operation American Spring
P.O. Box 1551, Cross City, FL 32628
904-403-9186
[email protected]

AMERICA IS CALLING FOR DEFENDERS
IF NOT ME, WHO? IF NOT NOW, WHEN?
Pundits, leftist, naysayers, one and all are taking their best shot discrediting Operation America Spring(OAS) ( oas2014.com ) as the movement continues to gain strength. The movement toward a "peaceful, lawful, non-violent, unarmed" massive/gigantic May 16, 2014 independent citizen gathering on the Washington, D.C. Mall is in full mobilization. Even the Secret Service and FBI view OAS as a credible, lawful event…the message from the false propaganda wing of the social media have lost the battle.
Operation American Spring, a grass-roots movement of individual patriots is out in the open, no secrets as to the mission of beginning constitutional restoration, no donation button collecting thousands of dollars, no support by main stream media, just growing, energizing, inspirational citizens seeking lawful government and God's hand back on America. Patriots are claiming half of the street…no longer relinquishing the entire street to radicals who are intent on lawless behavior.
It is impossible to deny the lawlessness and anti-constitutional behavior of federal officials and their minions in Washington, D.C. over the last five years. It's no longer implied, shielded, or in the shadows, it's directly from Barack Obama in his "finger waving", Harry Reid's categorization of patriots in Nevada as "domestic terrorist" , armed thugs threatening families in Nevada, Texas, and God only knows where else…international embarrassment, national debt and pain for untold number of generations.
It's interesting that the Obama Administration views the Benghazi attacks leaving four Americans dead as a "spontaneous protest"; Nidal Hasan's Fort Hood murders leaving 13 dead and 29 wounded Americans while screaming "Allah Akbar" as "workplace violence"; and Bundy Ranch protest where 0 deaths, 0 injured, 0 shots fired, as "domestic terrorists" action. There must be a stronger word than despicable for the Obama/Reid Administration.
Can it be rightly said Fast and Furious murders, Benghazi murders, IRS scandals, attack on conservative media, Tea Party intimidation, NSA treachery, attorney general discrimination in legal defense of laws, attack on States sovereignty, on and on, reflects a nation of leaders that support the US Constitution as the law of the land? Of course not, in fact it suggests a purposeful action to ignore and destroy the US Constitution, as Congress cowers. None of these scandals have been adequately answered nor violators held accountable…if the leadership is corrupt and lawless, is there still a valid government? Has there been a silent coup with all branches of government complicit in the take-over of America by an international cabal of bankers, corporations, bought and paid for politicians? American is demanding answers!
The United States Declaration of Independence admonishes Americans that "it is their right, it is their duty, to throw off such Government, and to provide new Guards for their future security…" when such abuses and usurpations reach an intolerable level.

OAS recognizes that it is not our Government structure given us by our Founding Fathers that is at fault, rather an insidious bureaucracy of ideologues that are systematically degrading our world image and undermining the economic and social stability of our people.
The Congress has received thousands of electronic petitions ( http://calltoaction.oas2014.com) outlining OAS Declaration of Revision(Demands/Grievances) , Articles of Impeachment and other documents describing what OAS is about.
They are also receiving hard copy submission of these same documents. They cannot claim ignorance, nor can they ignore the American people any longer. We expect their recognition of OAS Submission and a measure of movement toward a solution when millions of patriots visit on the D.C. Mall to express our freedom of speech, right of assembly, and expect answers from Congress and the Administration to our Demands and Grievances.
American lives have been lost all over the world fighting for other nations to gain or regain liberty, freedom, and human decency. Is it reasonable to believe "we the people" will not stand up for our own nation, as lawless self-servers seek her destruction? Perhaps Nevada is a signal that America is awakening to the reality of corruption, greed and the lawless virus that is spreading at exponential speed destroying the nature on our nation. We will not be silent, nor stand mute any longer.
America has decided we must stand up to lawless federal leadership. The thought that our children, grandchildren, great-grandchildren could be left with a socialist, communist, nanny nation of slaves ruled by despots should ignite the fighting spirit of every American.
There can be no greater priority this side of Heaven than defense of America and our US Constitution. If death is required to confirm our determination to protect our nation and restore constitutional government, so be it.
God help us find honorable men and women of leadership, in responsible positions of government that will exercise courage, stand with OAS, call out lawless politicians publicly, demand oaths be refreshed and obeyed, or face expulsion.
Harry Riley, COL, USA, Ret.,
Operation American Spring Coordinator