Operation American Spring Patriot's Pledge
Archive for May 2014 | Monthly archive page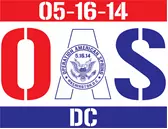 I will abide by all laws written in compliance with our Constitution, and with respect to my God-given rights.

I will conduct myself in a manner honoring our Founders, my Heritage, and my Fellow Americans.

I will act with reverent respect to all those who have fought, and have fallen before me, in defense of LIBERTY.

I WILL PERSEVERE, WE WILL PREVAIL!
We will see you May 16th, 2014 for the Peaceful Protest that will Restore our Constitutional Republic.
May 2, 2014 at 11:03 pm / by Lainie Sloane Read the rest of this PolitiChicks.tv article here: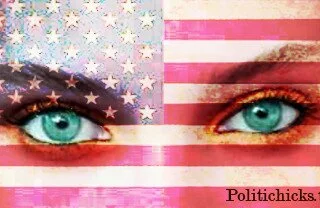 When I was asked by one of the organizers of an upcoming event on May 16, to write an article, I wasn't sure I wanted to do it—especially not sure as I researched it—but after thinking more about how our beloved America is being taken like a rug out from underneath us, I wanted to present to you the facts and let you decide yourself whether or not you want to attend. I have been told by the organizers that they are expecting between one to five million attendees. That's quite a spread in numbers, but they must know something we don't.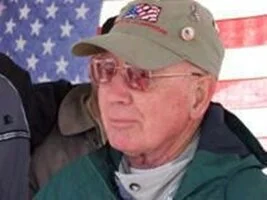 Retired Army Officer, Colonel Harry Riley calls for Americans to "rise up or surrender," and exercise their First Amendment right—"the right to peacefully assemble" with Operation American Spring, a never-ending protest movement beginning on May 16 in the Beltway. The event has as its goal, the removal of Barack Obama and the restoration of Constitutional government, the rule of law, freedom and liberty "of the people, for the people, by the people" from what he calls a "despotic and tyrannical federal" governance. "American veterans and patriots are energized to end the tyranny, lawlessness, and shredding of the US Constitution. Government is not the target; it is the corrupt and criminal leadership that must be replaced."
When: May 16, 2014
Where: Washington, D.C.
Duration: However long it takes
From the Colonel's website: oas2014.com
Read the rest of this PolitiChicks.tv article here: http://politichicks.tv/column/colonel-harry-riley-america-rise-surr…
"In the U.S. Armed Forces, we don't leave anyone behind. It's one of the basic pillars of what the Army calls the Warrior Ethos: "I will never leave a fallen comrade."
Of all the assaults on America: IRS, NSA, HAS, EPS, NEA, ad nauseum, the rape, torture, and murders of four Americans in Benghazi is an especially painful injury to our nation. Far beyond the insult to our pride in 'never leaving a fallen comrade behind', our desertion of those four Americans strikes at the core of what America stands for: protecting and defending what is rightfully ours.
Whether we are talking about our Ambassadors, our soldiers, our borders, our Constitution, or anything else uniquely and exclusively American, our national consciousness seems to have abandoned it all.
"Benghazi, Benghazi, Benghazi…Dude, that was like two years ago," quotes from different people representing the same viewpoint. "What difference, at this point, does it make?" Distract, disarm, and deflect. Blame the accuser. Belittle, trivialize, and disconnect; straight from the Saul Alinsky playbook.
"My heart was, and is, ripped out as Barack Obama and Hillary Clinton cast their cold shadows over the coffins of four murdered Americans during the receiving ceremony at Andrews AFB. Hillary showed no sign of remorse as she looked dead into the eyes of those grief-stricken family-members, told them a video was the cause of their son's deaths…she lied. She didn't lie to spare their feelings or to ease their pain. She lied to protect her presumptuous presidential entitlement and her fragile, fabricated legacy. Obama's re-election campaign was faltering. His first four years, a testament to his failed philosophy and impotent strategies, President Obama could not let the blood of four dead Americans stain his record further, so he lied in support of Clinton's lies. –Ret Col H.G. Riley, OAS
In a long-overdue report that Trey Gowdy, (R, SC) will head the Congressional Select Committee to investigate the brutal rape, torture, and murder of Ambassador to Libya, J. Christopher Stevens, the murder of information officer, Sean Smith, plus the deaths of two former seals who came to their aid, Tyrone Woods and Glen Doherty, offers some hope that some solace may yet come.
"Justice delayed is justice denied." –William Gladstone
"Operation American Spring fully supports Rep Trey Gowdy in leading the Special Committee Investigating Benghazi," offers Col Riley. "Neither Obama nor Clinton should ever be allowed in a position of authority, certainly not in governing America. They have proven themselves unworthy to stand in the presence of fallen Americans."
The time has come for America to regain its rightful stature among nations. We have fallen prey to the temptations of feigned privilege, and the false sense that our government officials are true and faithful servants. America is laboring under the carefully-crafted illusion that we must rely on our elected executives for leadership, while those same agents of deceit have built a bureaucracy of self-aggrandizement and enrichment.
Operation American Spring intends to shake loose our notions of public dependence and reassert our People to take leadership in guiding our Republic. Our retransformation requires a period of awakening. A time to reflect on our lapses, and to begin anew with a clear vision of what America can be, and will again accomplish. OAS may be scheduled to begin May 16 in DC, but it must also take place in the heart, the mind, and most importantly, in the spirit of every American, in every American city.

# # #
Terry Trussell
P.O. Box 1551
Cross City, FL 32628
904-403-9186  
Operation American Spring is in full support of Rep Trey Gowdy as leading the Special Committee Investigating Benghazi.
My heart was and is ripped out over the despicable behavior of Obama and Clinton in the shadow of the coffins of our dead citizens during the ceremony at Andrews AFB.  Clinton looked in the eyes of the grieving mothers and fathers of our dead Americans and told them their sons were killed because of a video that irritated Muslims and was the cause of the attack. Both Obama and Clinton knew very well the attack was an al Qaeda operation but chose to protect their power, political position over truth to grieving parents.  Their bald faced lie to grieving mothers reflects a character flaw of immense degradation in a public official under oath. Neither Obama nor Clinton should never be allowed in a position of authority, certainly not governing America.  They are unworthy to stand in the presence of fallen Americans.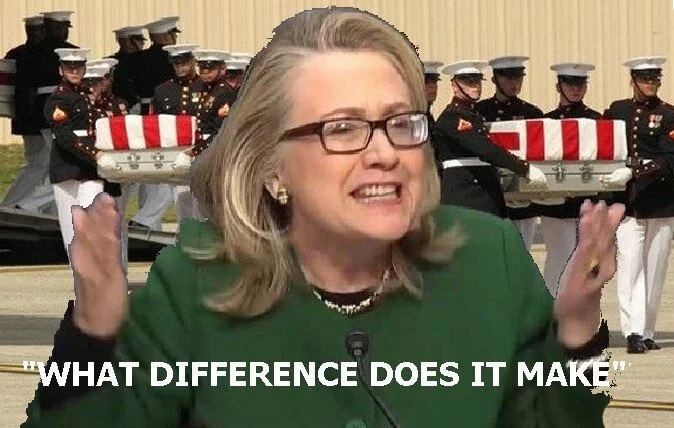 Harry Riley, COL,USA, Ret
111 Overview Drive
Crestview, FL 32539
850-689-1818

BUNDY RANCH
BUNKERVILLE, NEVADA
Read by Ammon Bundy at the Clark County Sheriff Precinct, May 2, 2014
As we have had the opportunity to reflect on the events that took place between March 26th and April 12th, 2014-we have experienced feelings of concern, confusion, fear, anger, sadness and joy.
Our peaceful community has been shaken. In many ways, we are still processing the magnitude of what took place. We ask ourselves so many questions; did the federal government really come into this valley and terrorize our community?
Did hundreds of armed forces, in Red Dawn fashion, lock down the hills and valleys of our peaceful home-threatening at gunpoint, anyone who stepped off the paved road, with forceful and lethal action?
Did we really see armed forces convoying through the streets of our town, diligently recording names and identities of anyone who glanced wrong or opposed them in any way?
Was there really heavy equipment in the form of dump trucks and backhoes, on our mountains, tearing up infrastructure that we have used for hundreds of years, and is vital to our survival? Were we truly in the cross-hairs of snipers, and under surveillance by the latest in technological weapons?
Did these forces actually point their rifles in the faces of our little children, while beating their unarmed fathers to the dirt and hauling them off in chains?
Did they really body-slam our friend, a 59 year old woman to the ground, and sic German Shepherds on our neighbors-even a pregnant woman?
Did they actually shock a man multiple times with a 50,000 volt Taser for honorably protecting his aunt, while she gathered herself out of the dust?
We reflect in sadness and awe that this could take place in our little town. The terror of armed men occupying our land will never be forgotten. The feelings of despair of these events will long reside in our hearts. Thoughts of anxiousness that this may ever happen again, will awaken us from our pillows from time to time.
During quiet reflection, we may ask ourselves if we did the right thing by resisting. Were we in the right when we acted to safeguard ourselves? When the only response to our multiple pleas for help was silence, when we were left alone to clean our cuts and wounds, did we have a divine right, duty, and obligation to protect our family and ourselves?
We recall the many times we pleaded with our local government to protect us; the numerous times we called 911, and begged our Sheriff to send his deputies to assist. Our cries of distress were met with silence. We ask ourselves, "Did we try hard enough to get our local government and law enforcement to act as a buffer and perform their duty to protect and serve?"
Were the hundreds of phone calls not enough, or is it just that our elected leaders and Sheriff have forsaken the people in trade for power and money? We whole-heartedly want to believe that our Sheriff would not abandon us, but where has his shielding influence been?
Why was he not here to represent and protect the very men, women and children of his county that he swore an oath for? Why did he stand silent and neutral, knowing our community was in terror? What was his motivation of inaction; was it fear of the federal government or political reprisal from powerful politicians?
The scars of this traumatic event will heal over time. We hope our community will eventually return to a sense of normalcy. We fervently hope and pray that these heavy-handed tactics will not be used on us or any other American ever again. We wonder if our hopes will be in vain; will they return?
Will they come back with greater force and more cunning tactics than before? Will our Sheriff keep his oath this time, and use his lawful forces to stop them, or will the people be left to their own protection? Will the good people of this nation yet again have to come running to the rescue of a neighbor?
Will veterans, retired police force, churches, businesses, families and individuals have to unite once again to confront these acts of governmental terror upon the American people?Will our local government rouse themselves from disaffection and intervene-protecting the people? Will they stop fearing to do the right thing and come to the realization that the people are more important than a government agency? Will they fight for the rights of the state and her people?
They must stop putting personal gain and advancement in front of the rights of citizens.
They need to recognize, that as our elected representatives, they have more power than those governing in brute force, as they have the might of the people of this state backing them. With that power we invest in them, they have the obligation to safeguard our livelihoods, combat forces of fear, and protect our lives with their own.
A few weeks ago, our community was in a state of innocence and naivety. We felt safe and mostly kept to ourselves. We thought the world's problems would only affect us through television, and could be shut off with the push of a button.
Our innocence has left us now, we have experienced first-hand the breath of force upon our necks. We have gasped in desperation as our lives and agency were threatened. Our cries have been ignored by our guardians in the next room.
We faced a choice-either lie down and submit helplessly in defeat, or bite, scratch, and fight until help would come. We are eternally and profoundly grateful for the many heroic neighbors who heard our desperate cries and crashed through the windows to rescue.
We additionally thank the thousands that came from every States in this great nation, and stood in front of raised guns in our defense, and for the hope that those same guns would never come to their doors and their families.
We are grateful for those that arrived with pen and camera, those that arrived with faith and prayers, and those that arrived with fist and gun. The variety of support from all walks of life has shown that this was an event that truly touched the good hearts of many Americans.
We cannot thank you all enough-you have restored our faith in the goodness of the American people. Our message to all, is that it is time to make things right. It is time to adhere to the supreme law of the land-The Constitution of the United States.
It is time to understand right, stand for what's right, and do whatever it takes to make it right. We must continue the vision of our Founding Fathers in preserving the freedoms of the American people and the sovereign rights of the States.
A nation can never abandon its fate to an authority it cannot control.
Men must decide if their rights and freedoms are God-granted or are assigned by a federal government. We believe in the rule of laws and sustain a limited government. May God bless us to protect this sacred instrument.
Thank you,
The Bundy Family